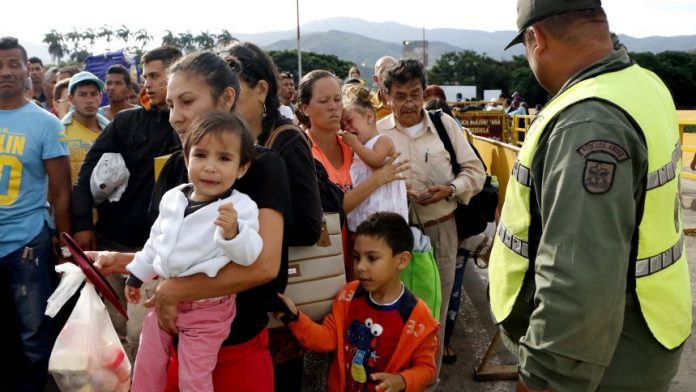 40 Venezuelan women have been freed from a pimp ring in Colombia. This is reported by Colombian authorities. The authorities fear that the increase in trafficked people as more and more women from Venezuela flee to the neighbouring country.
state Prosecutor Nestor Martinez said that the liberated women who had been taken up in the Colombian city of Cucuta, on the border with Venezuela, and Bogota, the capital city. There they had been forced into Prostitution and had only had 15 minutes of free time per day. In the case of pregnancies of the tormentors doctor had carried out abortions.
every Day thousands of refugees arrive because of the desolate economic situation in Venezuela in the Colombian border town of Cucuta. The UN office for the coordination of humanitarian Affairs estimates that around 2.3 million Venezuelans have left the country in the face of economic crisis, Hyperinflation, lack of food and medicines, as well as political persecution.
sth/AP