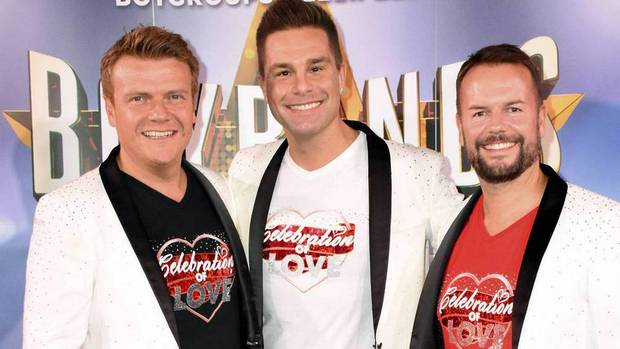 Fullscreen
Eloy de Jong (center), leaves Caught in the Act, so that Bastiaan Ragas (l.) and Lee and Baxter left
©imago/Future Image
Once the inventory in the Boyband Caught in the Act ("Love Is Everywhere") consists of four persons. But now Bastiaan Ragas (47) and Lee Baxter (48) are left. According to Benjamin Boyce (50) will also be Eloy de Jong (46) in the future with his band mates on the stage. "It's not me just not possible to balance a family, a Solo career and Caught in the Act at the same time," he said of the "image".
Ragas and Baxter, "were surprised, but had understanding for my decision". The two want to make it as a Duo. "My exit will not mean the end of the Band, because my colleagues Bas and Lee will continue to make. And I'm sure that our paths will cross again," said Eloy de Jong.
The tape Caught in the Act at the beginning of the 1990s was founded. In 1998, the Quartet parted ways. 2015 has been hailed as a Trio to make a Comeback. Eloy de Jong brought in 2018, and his record, "head – heart" out of it.
SpotOnNews