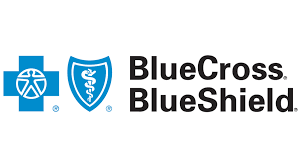 ASHEVILLE, NC, November 1 – Asheville Recovery Center just gained in-network status with Blue Cross Blue Shield. Under the new partnership, policyholders of BCBS health insurance are eligible to receive in-network care from the rehabilitation facility.
Blue Cross Blue Shield (BCBS) is one of the largest health insurance providers in the United States. According to the Government Accountability Office, BCBS is the largest health insurer in North Carolina. As of 2017, the company holds 95.6 percent of the state's shares in individual health insurance.
Asheville Recovery Center, a drug and alcohol rehab facility along Old Burnsville Hill Road, signed a contract with BCBS last Friday.
"We are active in-network BCBS as of November 1," Taylor Rummelt confirms.
Rummelt is the  Executive Director of Asheville Recovery Center.
"We got in-network with BCBS to work closely with the most common policy in our area to offer comprehensive services," Rummelt adds.
As an in-network provider, Asheville Recovery is now part of the Blue Cross Blue Shield health insurance network. The partnership enables the treatment center to provide low-cost health care to BCBS members.
"This means it is now more affordable for people with BCBS to enter our program and for the masses to access our treatment easier" says Rummelt.
Asheville Recovery offers treatments, rehab programs, and therapies for drug addiction and alcohol abuse. Individuals whose BCBS policies cover in-network care will have lower out-of-pocket expenses for these services. Those with in-network and out-of-network coverage can still benefit from cheaper health care costs if they decide to stay in-network.
The largest impact, however, is on people with BCBS HMO health plans. Health maintenance organization (HMO) policies only cover in-network care – except in medical emergencies where it's possible to get out-of-network coverage.
The addition of Asheville Recovery as a network provider is an asset to BCBS members with limited HMO coverage. It gives them access to affordable treatments for substance abuse while enjoying the low monthly premiums which HMO plans are known for.
By opening its doors to the largest health insurance network in North Carolina, Asheville Recovery Center can now cater to more people suffering from drug addiction and alcohol use disorder.
Asheville Recovery Center is a drug and alcohol rehab facility in Asheville, NC. It was founded by people who once struggled with substance abuse disorder, but has since recovered. The treatment center combines twelve-step methods with traditional addiction treatments. Each individual is given a unique and personalized treatment plan that is designed for their optimum recovery.
###
For more information, please call Asheville Recovery Center at (828) 398-0181 or email [email protected].