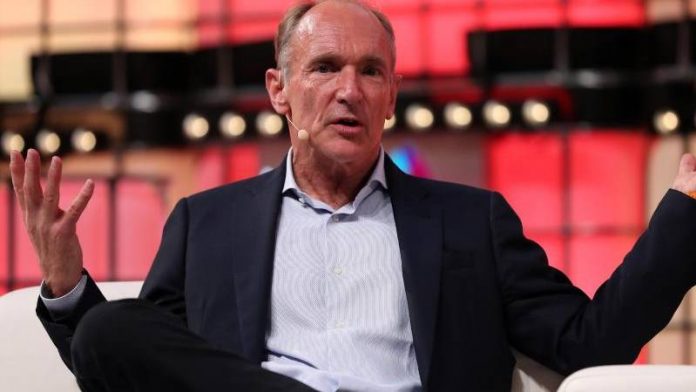 30 years Ago, the British physicist Sir Tim Berners-Lee laid the Foundation for the World Wide Web today, he warns against the misuse of his invention.
"The battle for the Web is one of the most important concerns of our time," wrote Berners-Lee in an open letter. On Tuesday, he takes part in the European organization for nuclear research (Cern) in Geneva, Switzerland on a 30-year Celebration. Berners-Lee (63) presented its plans in March 1989, when he worked at Cern.
"in light of the article about the misuse of the Web, it is understandable that many people are worried and are unsure of whether the Web has really a positive influence," wrote Berners-Lee. "But it would be defeatist and unimaginative to assume that the Web can not be changed in its current Form in the next 30 years, for the Better."
Berners-Lee wanted to develop a System improving the exchange of information for scientists and universities. "Vague, but interesting", wrote to his superior on the paper. Today, half of the world's population is online. The World Wide Web is one of the most well-known services that allows the Transmission of web pages. "Internet" means the worldwide network of individual Computer networks.
Berners-Lee warns in his letter against the misuse of data, disinformation, hate speech, and censorship. Intentionally spread malicious content could be counteracted with laws and computer code. Business models that promote the continued dissemination of false information, could be prevented. "Companies need to do more to ensure that your profit is the aim at the expense of human rights, democracy, scientific facts and public safety," wrote Berners-Lee. He advertises his Foundation (Web Foundation) for the corporate, governments and civil society to draw up a contract for a better Web.
dpa